ST. Albert Real Estate | Homes For Sale
Finding the right home for the right price in the right neighborhood can be challenging. You might spend weeks or even months looking at homes that don't quite fit your needs, only to find out that they've already been sold.
It can be incredibly frustrating to search through all the home listings, only to find out that most of them are already sold or not what you're looking for.
House In A Minute offers an easy and efficient way to search for your dream home. With our advanced search filters with active listings, you can find the perfect property quickly. Plus, our team of experts is always available to help with any questions or concerns you may have.
Our Services
Houseinaminute is a real estate company that helps people find their dream home. We are dedicated to making the home buying and selling process as easy and stress-free as possible.
Our team of experienced real estate professionals is here to help you every step of the way, from finding the perfect property to negotiating the best price. We are committed to providing our clients with the highest customer service and satisfaction.
1. Single Homes
We are proud to offer a wide variety of single homes for sale. We have homes in different locations and areas, so you can find the perfect one for your needs. Whether you are looking for a small starter home or something much larger, we have something for everyone.
2. Duplex
If you are looking for something a little more affordable, our duplexes may be just what you are looking for. These homes offer the best of both worlds, with plenty of living space and great affordability.
3. Condo
If you are looking for convenience and ease of living, our condos may be just what you want. These homes come with all the amenities you need, and they are easy to maintain.
4. Land For Sale
We also offer a variety of land for sale. If you are looking for a place to build your dream home, we have plenty of options for you to choose from. We have land in different locations so that you can find the perfect one for your needs.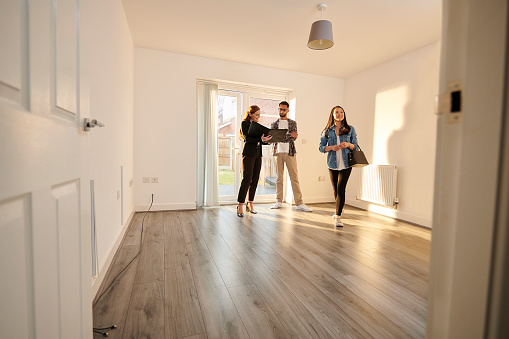 FAQs
1. How Do I Find Out More About A Specific Home?
If you're interested in a particular home, the best way to find out more information is to contact us directly. We will be able to answer any questions you have about the property.
2. How Do I Search For Homes In St. Albert?
There are a few different ways to search for homes in St. Albert. You can use our online real estate portal or work with a local real estate agent who can help you narrow down your search criteria and set up automatic listings alerts so that you're always one of the first to know about new listings that match your needs.
3. What Types Of Homes Are Available In St. Albert?
There is a wide variety of homes available in St. Albert, from single-family detached homes to duplexes and condos. Whatever your needs, there's sure to be a perfect home for you.
4. What Are The Average Prices Of Homes In St. Albert?
Home prices in St. Albert can vary depending on the type of home, its location, and other factors. However, the average cost for a detached single-family home in the city is around $500,000.
5. How Do I Know If A Home Is Right For Me?
Only you can decide if a particular home is right for you and your family. However, it's always a good idea to identify real estate professionals who can help you weigh the pros and cons of each property and make an informed decision.
6. What's The Process Of Buying A Home In St. Albert?
Buying a home in St. Albert typically involves finding a property that you're interested in, making an offer, and then going through a series of inspections and negotiations with the seller. Once the sale is finalized, you'll need to get mortgage approval and complete other paperwork before owning your new home.
7. Are There Any Special Requirements To Own A Home In St. Albert?
There are no special requirements to own a home in St. Albert, but you will need to meet the eligibility criteria for a mortgage if you plan to finance your purchase.
8. What's The Best Way To Stay Up To Date On The Latest St. Albert Real Estate Listings?
There are a few different ways to stay up to date on the latest St. Albert real estate listings. You can search online real estate portals like us or work with a local real estate agent who can set up automatic listings alerts for you so that you're always one of the first to know about new properties that come on the market.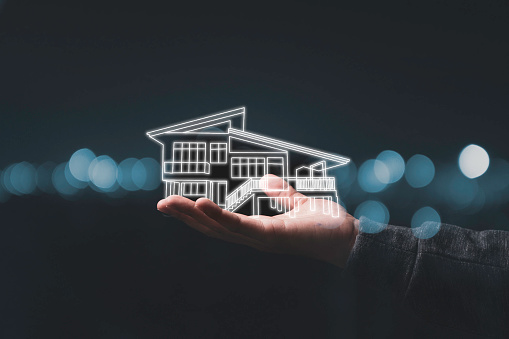 Get Started Today
Here at Houseinaminute, we are proud to offer a wide variety of services to help you find your perfect home. Whether you are looking for a single-family home, multiple homes, or even a rent-to-own or lease-purchase option, we can help you find what you are looking for.
We are committed to helping our clients find the perfect home for their needs and budget, and we will work tirelessly to make sure that happens. Contact us today to learn more about our professional services, cooperative selling system, and how we can help you find your dream home.
Why You Should Choose Us
There Are Many Reasons Why You Should Choose St. Albert Real Estate For Your Next Home. Here Are Just A Few:
Wide Variety Of Properties
We Have A Wide Variety Of Properties Available For Sale, So You're Sure To Find One That's Perfect For You. Whether You're Looking For A Single-Family Home, A Condo, Or Land To Build Your Home On, We Have You Covered.
Excellent Customer Service
Our Experienced Team Is Dedicated To Providing Excellent Customer Service. We'll Be With You Every Step Of The Way, From Finding The Right Home To Closing The Deal.
Competitive Prices
We Offer buyer consulatations and go over the solds in the area prior to offers. So You Can Be Sure You're Getting The Best Value For Your Money. The Perfect Combination Of Quality And Affordability!
Technology-Focused Approach
We Use The Latest Technology To Market And Sell Our Properties, So You Can Be Sure You're Getting The Most Up-To-Date Information Available.
Do you know the Three Things a Good Home Should Have? Do you know the three things a good home should have? Most people don't, so I wanted to share that information with you. If you know the three things, your life and the lives of your family members will be easier and happier. So, here they are, peaceful, safe, and with quality lighting. Remember to check that in St. Albert, Alberta real estate and homes for sale when buying a home. A Good Home is Peaceful What defines peace? Tranquility, right? A quiet atmosphere that gives your family room to breathe. That is exactly what you can give them with acoustic ceiling tiles. Acoustical ceiling tiles are inexpensive and can fill any room with peace and tranquility. They absorb sound, softening it to create just enough noise control for your house but allowing all of your family members' thoughts and ideas to flow freely through their minds. A Good Home Is Safe Safe from intruders, fires, floods, and other disasters. If the home has a security system and smoke detectors, it's already one step ahead of most—but as technology advances, more ways to make the home safer will become available. The new age of technology will likely save your lives and property—and keep you protected against threats that haven't yet been invented. A Good Home Includes Quality Lighting A great way to ensure that everyone in your family has enough light is by ensuring that every room has at least one window. If a room does not have any windows, the seller should add exterior lighting fixtures to provide enough light for daytime activities. Exterior lights are an essential addition if your indoor lighting isn't very bright or is too dim. Some additional ambient lighting can also help reduce strain on your eyes. You may want to consider installing an overhead lamp or using track lighting, which provides flexibility when positioning and moving fixtures around as necessary.
Edmonton Real Estate Search.
Use our IDX Map Search Below or Click here to Narrow your Search down by location, price, bedrooms and more by clicking filters. Search by year, garage size, basement developments, foreclosures and much more! Or Search by our map below!
Find out the value of your home by typing your address above!
Start Search