Buscar casas nuevas y constructores de casas en Edmonton: Casas nuevas en Edmonton ¡Posiciones rápidas y casas en preconstrucción! ¡Comience con un depósito y la aprobación de la hipoteca y empezar a construir! Buscar casas de muestra en Edmonton llamar a Eric 780-288-1293. Acceso a casas modelo en toda la ciudad incluyendo Sherwood Park, St. Albert, Fort Saskatchewan, Spruce Grove & Stony Plain, Leduc y Beaumont. Constructores de viviendas nuevas en Edmonton. Siga las casas nuevas en Edmonton para la venta. Unifamiliares, dúplex y Townhomes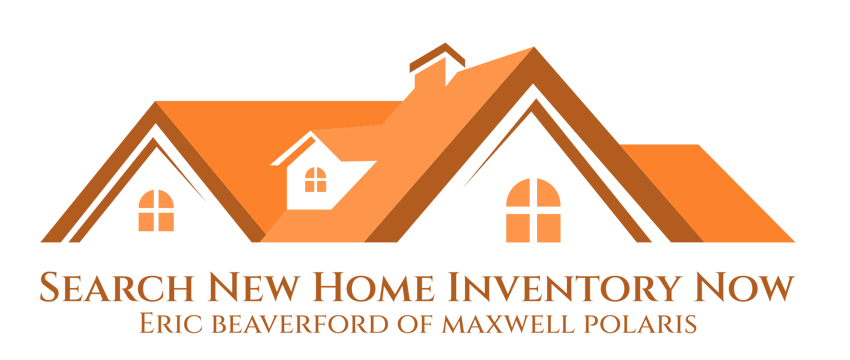 NEW HOMES MLS LISTINGS
Click the links below to sort results by price range.
Constructor de casas Edmonton: Casas nuevas en Edmonton Posesiones rápidas. Incluyendo constructores de casas a medida, constructores de casas de relleno, casas de inicio, casas adosadas y casas de lujo. EDMONTON NUEVAS CASAS INDIVIDUALES Y MEDIO DUPLEX'S⭐️¡LOS PRECIOS MÁS BAJOS! Su sitio para encontrar pre-construcción en Edmonton y área.
¡Nuestra página de casas nuevas Edmonton incluye casas nuevas para la venta de casas nuevas en el popular suroeste de Edmonton, el sureste de casas nuevas Edmonton, el oeste de Edmonton y el norte de casas nuevas, así como el noroeste y el noreste, incluyendo nuestra área más popular para la búsqueda en Edmonton Windermere área! ¡Chappelle Edmonton casas para la venta se ha convertido rápidamente en una de nuestras áreas más populares! El área ha visto un tremendo aumento en la popularidad y ahora cuenta con la venta al por menor comercial, así como la marca ew escuelas. ¡Glenridding y Keswick son ahora algunas de nuestras principales áreas en términos de búsqueda! No se olvide de la hermosa Ambleside, todavía hay casas nuevas disponibles en lotes seleccionados. Moviéndose hacia el este Cavanagha y Deroshier Village son tremendamente populares, así como los huertos es muy buscado. El desarrollo de las instalaciones de Amazon ha atraído a mucha gente a la zona. Summerside es siempre muy popular, así como Walker Lakes. Las colinas en Charlesworth, Laurel, Aster y Tamarack y Laurel constituyen una zona muy popular para la construcción de nuevas viviendas. Moviéndose hacia el norte El pueblo de Manning y Fraser, así como Cidadel son populares entre los compradores de casas nuevas. Cy Becker y Mcconachie han tenido un tremendo éxito. ¡Schonsee sigue siendo un área caliente, así como Crystallina! College Woods tiene una ubicación increíble justo al lado de la calle 82 y las transiciones en el noroeste de Edmonton. Futher West en New Castle y Albany que recientemente han lanzado nuevos lotes al público. Moviéndose hacia el oeste es Trumpeter, Hawks Ridge y Kinglet Gardens. Secord y Webber Greens y Rosenthal más al sur del oeste y cerca de las transiciones Hamptons a las tierras altas y Edgemont. Stillwater ofrece precios increíbles y se considera el suroeste, pero también a pocos minutos del extremo oeste de Edmonton. Muy cerca se encuentra la fantástica zona de Cameron Heights y Windermere. Casas de Edmonton en venta a estrenar. Los últimos listados incluyen: ¡Dúplex a estrenar en Inglewood, ¿Por qué alquilar cuando se puede poseer esta propiedad de relleno para más barato!
¡Nuevas áreas añadidas a nuestra lista de casas nuevas!
Albany
Allard
Ambleside
Arbours Of Keswick
Arbours Of Keswick Estates
Jardines de Aspen
Belle Rive Townhomes
Blatchford
Bonnie Doon
Cameron Heights
Carlton
Cavanagh
College Woods en Secord
Creekwood Chappelle
Creekwood Collections en Chappelle
Senderos de la Media Luna
Crystallina
Crystallina Nera
Cy Becker
Desrochers
Eaglemont
Eastwood
Edgemont
Edgemont Este
Barrancos de Edgemont
Edgemont Oeste
Ellerslie Industrial
Glastonbury
Glenora
Glenridding Heights
Barranco de Glenridding
Granville
Graydon Hill
Greenwood At Orchards
Griesbach
Hawks Ridge
Hawks Ridge en Big Lake
Relleno
Cresta de Jagare
Lagos Jensen
Keswick
Keswick Landing
Reyezuelo por el Gran Lago
Cruce del Laurel
Parque Laurel Green Terrace
Área Mac Taggart
Maple Crest
Mc Conachie
Alturas de Mc Conachie
Mc Kernan
Michaels Park Townhomes
Newcastle o Rapperswill
Centro-Norte de Edmonton
Noreste de Edmonton
Noroeste de Edmonton
Uno en Keswick
Uno en Windermere
Paisley
Parsons Industrial
Pleasantview
Prince Rupert l
Ridgecrest en Glenridding Ravine
Rocha en los huertos
Rosenthal
Rosewood At Secord
Rutherford
Sajonia Glen
Secord
Cumbres de Secord
Skylark 87
Solsticio en Mc Conachie
Sureste de Edmonton
Sudoeste de Edmonton
Stewart Greens
Stillwater
Tamarack
Terwillegar Sur
Los bancos de Hendriks Pointe en Keswick
The Estates Of Creekwood Collections At Chappelle
The Hills At Charlesworth
The Uplands At Riverview
El pueblo de Griesbach
Trompetero
Pueblo en Griesbach
Pueblo de Griesbach
Lagos Walker
Cumbre Walker
Edmonton Oeste
West Secord
Westpointe Of Windermere
Windermere
Woodhaven Edgemont

Posted by Eric Beaverford on